I know there are a lot of books and information out on the web these days that you can throw your money at and, let's face it, money is not an easy commodity these days! I gritted my teeth and skeptically ordered this one at the pre-published price, hoping to get some insight into the gallery side of the art world because, like many of you, I desperately need to spend more time creating.
Boy, am I glad that I did!
This is a no fluff, concise, give-it-to-me-right-between-the-eyes kind of book that comes from personal experience of two generations from both sides...artist and gallery owner.
Check it out at
www.xanadugallery.com
"Starving" Artist to Gallery Artist
An Art Marketing Guide for Growing your Art Career and Becoming a Gallery Artist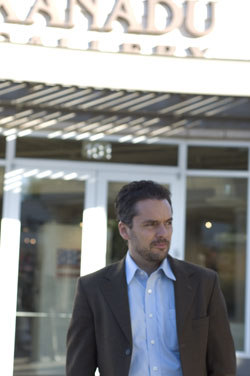 Have you ever wondered if you have what it takes to show your work in galleries? Have you felt frustrated because you are unsure how to best approach galleries for representation? Do you know what you need to do to prepare your work, your portfolio, and yourself to make an effective approach?
"Starving" to Successful | The Fine Artist's Guide to Getting into Galleries and Selling More Art will answer these questions and many more as you prepare to increase your presence in the gallery market. Written by J. Jason Horejs, owner of Xanadu Gallery in Scottsdale, AZ, "Starving" to Successful will give you pragmatic advice and concrete, actionable steps you can begin implementing immediately to become more successful in marketing your work to galleries.
Gain insight into what a gallery owner is thinking as he or she reviews your portfolio. Understand why the most common approaches artists make to galleries are largely innefective. Learn what most artists fail to do in preparing their work for sale.